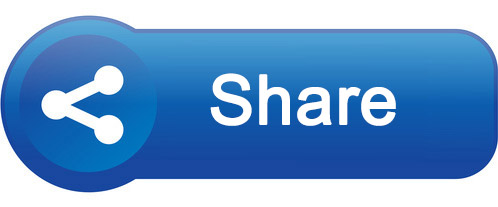 BBC Media Action has conducted explorative research on the existing humanitarian accountability mechanisms implemented across Bangladesh. Based on a review of existing literature and qualitative research with practitioners and communities, the study provides recommendations on how humanitarian accountability systems in Bangladesh could be improved.
Findings from the field sites studied suggest that, generally, accountability mechanisms outside of the Cox's Bazar refugee response are not currently delivering the levels of effective beneficiary accountability that international standards and best practice guidance strives to achieve. Work in Cox's Bazar appears to be adhering somewhat more closely to the desired standards – although there are still gaps.
The gaps identified are, in general, not due to a lack of commitment or ambition, but due to difficulties in operationalising these commitments. This is, in large part, due to a mismatch between the policies and processes that humanitarian agencies have put in place and the ground reality of implementing those processes at field level. This gap exists principally because of:
Low capacity of local NGOs in terms of managing accountability mechanisms – many smaller and local NGOs don't have their own accountability mechanisms in place. For those who do, local staff and volunteers often do not fully understand how the systems work. A lack of resources to implement accountability systems – particularly outside of the Rohingya response – compounds this issue.
Inappropriate mechanisms being used – complaint boxes, which are still often used outside of the Rohingya response, are ineffective. People prefer to give feedback to field level volunteers and staff, who are often not equipped to resolve or refer these complaints due to lack of documented processes.
Community understanding their rights and entitlements or how feedback mechanisms should work – both within and outside the Rohingya response, there is limited awareness or understanding of communities' rights to participate in and give feedback about humanitarian activities; and the systems available to them to do so.
The wider governance context – NGOs are operating within a challenging context of corruption and lack of effective local governance in which people may not give complaints because of fear of harassment or omission from the current or future relief distributions.
Recommendations:
Support humanitarian organisations to strengthen their own accountability mechanisms, including understanding the concepts of accountability; ensuring that the right tools, systems and skills are available within their organisations; and providing access to sufficient resources to support their accountability efforts.
Enhance the role of local volunteers and local community groups in delivering an accountable humanitarian response, recognising that affected populations are enthusiastic about face-to-face communication channels involving members of their own community, and the value that effective involvement of community groups in planning and delivering a response can bring.
Improve consistency in data collection and introduce mechanisms that help humanitarian actors make more data-driven decisions.
Increase the predictability and consistency of CRFM, thus increasing the level of trust that beneficiaries place in these systems and providing humanitarian actors with better data about community concerns to make programme decisions.
Support humanitarian actors to communicate more effectively with communities around principles guiding humanitarian action, what they can expect from their organisation, and how they can expect complaints and feedback to be dealt with. And, bring humanitarian actors together to advocate for particular policy-level enablers that will enhance accountability practice.
Download the full report here (PDF, 3MB).
This research was carried out be BBC Media Action and was commissioned by UNOPS under the Strengthening Humanitarian Preparedness and Response programme, which is funded by the UK Department for International Development. The content of the report is the responsibility of BBC Media Action and the views expressed in the report do not necessarily reflect the UK Government's official policies.