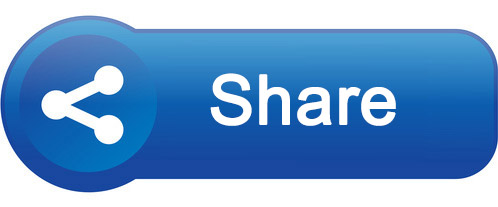 'Tectonic shift' happening in favour of South-South exchange of ideas - ideas from the CDAC Network's 7 May event: Accidental and intentional humanitarian innovation: valuing what's there
By Martin Dawes
Development and humanitarian actors, argued Abhik Sen, the Head of Innovation and Partnerships at the Commonwealth Secretariat, have been slow to realise the massive shift in how ideas are being shared in the Global South. For governments, it is now much more about innovative approaches already developed in relevant environments, and not through a traditional north-south route.
He was speaking at the plenary session, "Accidental and intentional humanitarian innovation: valuing what's there" at Thomson Reuters Foundation in London during the annual meeting of the CDAC Network. The purpose of the session was to highlight the danger of innovation being developed in a top down way, and not involving the users from the beginning, or taking account of what they themselves may already be doing.
In his keynote speech Antonio Zappulla, the new CEO of the Thomson Reuters Foundation, challenged participants to recognise the innovative problem solving happening every day amongst communities. A question to the floor, posed by Christina Bennett, the Head of the Humanitarian Policy Group at the ODI, asked how technology, public policy and participatory innovation could be used so that end users are agents of change in their own lives.
An example of this was given by the CDAC newest member Deutsche Welle Akademie at their first Network meeting. Sandra van Edig, the country manager in Lebanon, presented on a media development project with young people in the Shatila camp. She admitted that at first the project lacked traction as it had been developed in Germany. But, as it worked with more youth, it found a focus as they took on the opportunity to use filmmaking to highlight their issues.
Two innovative approaches that have gone to scale were presented by the World Food Programme (WFP) and the Norwegian Humanitarian Innovation Platform. WFP uses blockchain technology to replace paper ration cards with a plastic card system for refugees in Lebanon and for those requiring food aid in South Sudan. The cards also store health information, making it a one-stop doorway to a number of services. According to Bernhard Kowatsch, Head of the Innovation Accelerator at WFP, it only makes sense to use the system when it can reach at least 100,000 people. In one month about $3 million is transferred through the system.
Lars-André Skari, representing the Norwegian platform and Head of International Strategy and Results, Norwegian Red Cross, explained that in the 2012 West Africa cholera outbreak it was realised that information that could alert to an upsurge in cases was reaching decision makers two weeks too late. Yet the Red Cross had workers on the ground in remote locations who knew what was happening, but lacked the tools to send data in real time. With partners, and the field staff, they developed a platform using information sent on mobile phones that has been continually updated and refined. It was used in the Ebola outbreak of 2014, and is in use in Somalia and Mozambique. "It is all about giving people a chance to speak directly to those deploying resources," he told the CDAC meeting.
There was recognition that data collection, in particular, was an area fraught with difficulties. Who owns the data is clear for WFP and the Norwegian Red Cross. It is the individual. But the act of collection may come under legal regulation. Even when it is for a good cause, governments may object to data about their people being stored in a cloud or systems based overseas. Abhik Sen said many countries want "sovereignty over their own data".
New opportunities and innovation in communication systems are emerging all the time through increasing global connectivity. Daniel Cooper of Inmarsat suggested that this helps create new ideas and ways of working. This "art of the possible" requires agile minds and practices, he said. Something that many hoped would also be reflected in donors' practice as they consider funding for innovation and prioritising the direct involvement of people affected by disaster as change agents.
Marina Skuric Prodanovic, Chief of the System-wide Approaches and Practices Section at the Coordination Division at OCHA speculated that the greater involvement of the private sector in aid delivery could potentially provide the competition needed to transform the sector and drive greater innovation.
Seed funding from specialist innovation funds is "essential" for creating new ways of doing humanitarian business. Nick van Praag, the founder of GroundTruth Solutions, said getting a very small amount in 2012 was the key to being able to start work. Before that he had hit numerous dead ends. His organisation is now using market research techniques in a number of countries to present hard data on how people are reacting to interventions, and whether promises match perceptions.
Laura Walker MacDonald, Senior Director, Insights and Impact, the Digital Impact Alliance (DIAL), summing up the meeting, noted that while the focus of the day had been on innovations from community members and affected populations, the private sector and local government were also key innovators – ones that the humanitarian community often overlooked. She concluded: "We need to deal with the fact that fundamentally what we are talking about in empowering local innovators is to disaggregate power and money to a local level and that, to us, as a very centralised industry, is a big step to take, but it feels as though in this room we are starting to take those steps."
Read the full report from the event
Read the background paper to the event
PODCASTS
Antonio Zappulla, the new CEO of Thomson Reuters Foundation and keynote speaker at the CDAC Event Accidental and intentional humanitarian innovation: valuing what's there in London in May 2019 sits down with Martin Dawes to talk about trust in the media, fake news, the data privacy, localisation, reforming capitalism and the future of media development organisations. Listen now
Abhik Sen, the Head of Innovation and Partnerships at the Commonwealth Secretariat and panellist at the CDAC Network event Accidental and intentional humanitarian innovation: valuing what's there in May 2019 talks about humanitarian innovation. But what does innovation mean? And is the current focus on innovation in the humanitarian sector helpful? And where does this leave ideas and solutions that come from the South? Listen now
Humanitarian and community engagement pioneer, Sir Brendan Gormley, the chair of the board of the CDAC Network for the past seven years, talks about the state of the humanitarian system, the developments in communication and community engagement in the past ten years, and the challenges and solutions facing the humanitarian sector in the years to come. Listen now