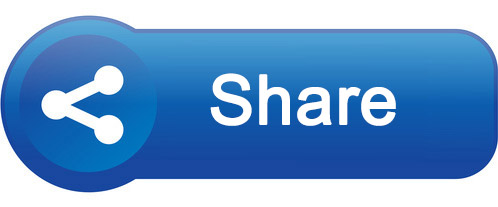 Jamtoli Information Line is a radio program made by and for the Rohingya residents of Camp 15, Jamtoli Camp, in Cox's Bazar. This program is produced by Coast Trust with the support of Fondation Hirondelle.
The programs are available on SoundCloud and you can follow* Jamtoli Information Line: Refugee Community Radio station.You can also click on the link of each episode to listen and download** the program on you mobile or computer:
Episode - Lightning:

Lightning in the camp can be very dangerous, as it's a crowded space and people aren't sure what to do when lightning is near. Our program asks people about their current knowledge of how to act during a lightning storm, and we get advice from a CPP volunteer, a DRR officer and doctor.

Episode - Eid Ul Adha 2:

This program looks at the celebration of Eid in the camp, and we find out from Rohingya people how they plan to celebrate. We get advice from Site Management, an Imam and a Doctor about plans for animal waste handling and celebrating a healthy, safe Eid.

Episode - Landslides:

During rainy season landslides occur in the camp. We speak to people in the camp about their experience of landslides; and to Mr. S.M. Taheruzzaman, Disaster Risk Reduction officer with Danish Church Aid. We also speak with a volunteer Cyclone Preparedness Programme officer, Mr. Ayatullah about works that are underway to prevent landslides.

Episode - Mosquito-borne Diseases 2:

In rainy season, mosquitoes build up and carry disease in the camp. We ask people in the camp how they are affected by this and what they are doing to prevent it; and we speak to a Medical Officer and a WASH specialist from Brac for advice.

Episode - Eid Al Udha:

This episode is focused on the Eid celebrations, with Rohingya people sharing their plans and memories of Eid. We also spoke to Site Management about waste management from animal slaughter, and an Imam and a Doctor about staying healthy and celebrating Eid.

Episode - Mosquito-borne Diseases:

We ask the community this week about mosquitoes and mosquito-borne disease; how do they prevent water from accumulating around their shelter? We talk to Dr. Monir, Medical Officer at Friendship Hospital for advice and also to a WASH officer.

Episode - Road Safety: The roads in the district are dangerous particularly for children. Sabuj Sen, Head Teacher, Balukhali Kashemia High School talks about what drivers and pedestrians can do to keep safe; Sergeant Aminul Islam (Traffic Department, Bangladesh Police Administration) talks to us about the road rules we should obey.
Episode - Child Education:

Education of children is a big concern in the camp and we interview a number of parents who are concerned about the standard of education available and to some students. We also talk to a teacher at Friendship school and a Project Officer for Coast Trust's Education Project about what education is available and the importance of education.

Episode - Safe Water Storage: With wet season underway we look at the best ways to safely store water and ensure water is safe to drink. We speak to a doctor in Camp 15 and also to a WASH specialist from Solidarites International.
Episode - Women's Health 2: This program explores women's health including birth spacing and family planning, nutrition and looking after pregnant women's needs. We speak with a Brac nutritionist and a midwife from IRC.
Episode - Living with Harmony:

This week the program looks at how camp residents can live in harmony with each other, and avoid or resolve quarrels and conflicts. We get advice from an Imam, and also a Psychosocial Counselor from IOM.

Episode - Roads And Paths: With the conditions of the roads in the camp being quite muddy and dangerous in the wet season, this episode talks to Brac about what is being done to improve the roads in Jamtoli.

Episode - Staying Healthy During Ramadan

: T

his episode looks at how to stay healthy during Ramadan. Fasting can be challenging for specific groups of people, so we get advice from an Imam as well as a Nutritionist about what to do for pregnant women, children and the elderly.

Episode - Cyclone Preparedness: This episode interviews camp residents about cyclone preparation - do they know what to do if a cyclone hits? How do they read the warning flags?

We also get advice from SM Taheruzzam, Disaster Risk Reduction Officer for Jamtoli Camp for Danish Church Aid (DCA), and Abdullah from the Cyclone Preparedness Program. Finally, we get health advice from Dr. Meisam from DAM about how to prevent illness in case of cyclone, and where to go if injured.

Episode - Child Safety: This episode looks at the safety of children. We talk to a mother whose child disappeared from the camp months ago, and has not been found, and to other parents who are concerned about how to keep their children safe in the camp.

Mr. Abdus Salam, the Child Protection Focal Point for Brac gives advice about safety bracelets for children and tips on keeping children safe. Then Monirul Alam, Field Facilitator for Child Protection at YPSA gives information about their adolescent groups and child-friendly spaces.

Parents are given advice on how to report any issues regarding child protection.

Episode - Cooking Fuel: This episode tackles the issue of cooking fuel in the camp. Rohingya people report that they have no fuel in their community kitchens, and the cost of firewood is expensive.

We talk to Md. Anwar Hossain, Camp Officer for BDRCS about kerosene distribution and how it works in the camp.

Episode - Coping With Hot Weather: This program asks the camp residents how they are coping with the hot weather, and about the problem of lack of shade. Teachers from the COAST Trust School Md. Khalil and Jannat Ara and Rohingya teacher Md. SIddique offer advice on keeping children cool at school. Atiqul Haque, from the Brac Health Post talks about how people can work on their home shelters to improve the airflow and keep cooler, and Dr. Sayema from Brac explains the importance of hydration during hot season.
Episode - Women's Health: This episode interviews some pregnant women in Jamtoli Camp about their knowledge of keeping healthy during pregnancy. Interviews with t

wo doctors also give advice for women on how to stay healthy during pregnancy.

Episode - Living With A Disability: A high percentage of camp residents are living with some form of disability. This episode interviews some people about their experience, and the difficulty of moving around the camp with physical disabilities and accessing services.

Dr. Milon, Medical officer of RIC hospital discusses what type of services are available, and advice is taken from other NGOs.

Episode - Looking After Child Health:

This program looks at the issue of child health, and how to keep children healthy in Jamtoli. We interview parents about the issues they are having with their children's health, and with a number of doctors from health facilities in the camp about what is available and how to keep children healthy.

Episode - Block Development Committees: This episode explains the role of the Block Development Committees in managing issues in Jamtoli Camp. We interview a number of committee members including youth members, to understand their roles, and we talk to committee heads from a number of blocks inside the camp. A recording of part of a Block Development Committee is included to show how they work to resolve problems in the camp.
Episode - Community Kitchens: This episode introduces the new Community Kitchens in Jamtoli Camp. We interview Obaidul Islam Munna, Coordinator, HEKS who are installing and managing many of the kitchens, about how they will work and how people can use them. We talk to community members about cooking practices, and to a Nutritionist about healthy food preparation.
Episode - Latrines: This episode tackles the challenges with the camp latrines. We interview camp residents including women, about their problems with safety, functionality and hygiene of latrines.

Kusum Barua, WASH officer from Solidarity International explains the latrine repair program that is underway, and CAID engineer Nazmul Hussain fills us in on the new latrines that are under construction. Dr. Taslima, a doctor at the DSK Medical Health Clinic gives advice on hygiene and sanitation.
Episode - Music for Mental Health

: There are a number of local musicians who sing and play instruments. Many residents of the camp find the music a nice way to relax. This episode speaks to these musicians about their life in Myanmar and how they found music, and what kind of music people in the camp like to listen to. An imam tells us about his belief in the power of music. We also speak with a psychologist who provides some helpful tips on relaxing in tense situations.

Episode - Clean Drinking Water: Rohingya people have asked to know what improvements are being made in access to drinking water. Jamtoli Information Line interviews local residents to find out the scale of the problem, talks to a doctor about the dangers of drinking dirty water and then questions camp management and humanitarian actors responsible to find out what solutions they have planned. The programme also includes messages about how to boil water and use Aquatabs to purify water.
Episode - Eid Preparations: Eid-al-Adha preparations - Rohingya people of Jamtoli, adults and children, recall their favourite Eid rituals, while the Jamtoli site manager, Christian Aid, informs the camp community of the plans for meat distribution, and waste management over the festival holiday. A local imam tells the story of the origin of Eid-al Adha, and two local musicians sing an Eid-themed song.
Episode - Living Safely With Elephants: In this episode, residents of Jamtoli's H block describe what happened when an elephant came charging into the camp and destroyed several homes. The International Union for Conservation of Nature, working in Jamtoli and other camps, explains why the elephant attacked, and provides some useful advice to the refugees on what to do if they see an elephant. An artist from Cox's Bazar explains why he was involved in a campaign to protect the elephants in Jamtoli and other camps.
*Follow Option: To follow the channel, you need to register to open your own SoundCloud account and then sign in. But this isn't mandatory if you only want to listen to the program following the given link.
**Download Option: You can find download option under '---More' tab when you click on the given link of each episode and be redirected to the SoundCloud page.