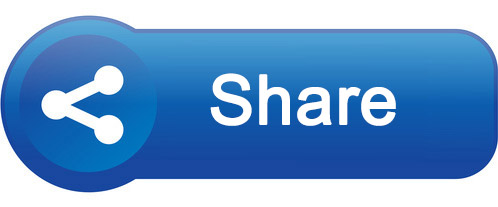 Bala-Bura is an audio programme produced with and for the Rohingya community. A team of 20 Rohingya volunteers go out into the camps daily to collect rumours, concerns and questions from the community. Half of the group are women and half are men, some are born in the camps, some arrived in 2017 and others came to Bangladesh in 1991. This diversity allows the team to connect to different parts of the very diverse Rohingya community to collect feedback.
Sharing and answering this community feedback through a variety of formats is the basis of the Bala-Bura programme. All episodes provide actionable 'news you can use' to support refugees to make informed decisions while also giving a platform for culture and entertainment in the camps. The Bala-Bura programme is shared through listening groups and mobile listening posts.
All programmes can be downloaded here, except for extra audio segments on sensitive topics, that are only available for specific groups such as women's groups.
Episode 1: How to prepare for monsoon season / How to deal with diseases related to summer heat / How to get a replacement for lost RRRC/UNHCR cards / Humanitarian disclaimer – all aid is free / Music in Urdu from a Rohingya artist
Episode 2: Rohingya song about the journey from Myanmar to Bangladesh / Cyclone preparedness / Eid special: What is your secret Eid recipe, Eid activities, Eid fashion, Eid wishes
Repeat: How get a lost UNHCR/RRRC card replaced and Rohingya music produced in the camp
Episode 3: [Also available: English transcript] - How do parents keep children entertained in the camp? / Broken tubewells: community solutions / Rohingya music: a song on unity in the face of adversity / Humanitarian aid disclaimer - all aid is free / UNHCR interview answering community questions on the MOU
Episode 4: Expectations and reality of children's education / Folk song / How people are looking after latrines / Managing drainage in the camps
Episode 5: [Also available: English transcript] - Rohingya song with memories of Myanmar / WFP interview about food quality, distribution process and information centre / A Rohingya riddle / Eid al-Adha: religious questions and community vox-pops.
Episode 5 (short version): [Also available: English transcript] - as above but without the Eid-related content.
Episode 6: Smart Card and how can people get this Smart Card / Advantage of the Smart card / UNHCR answering community questions about Smart Card. Hamid Hussain sang a song for community that the memories of there are golden Arakan (Myanmar).
Episode 7: UNHCR "ID Card" / Community questions about the "ID Card" / Answer of UNHCR refugee registration assistant officer / Why there have written the term "person of concern to UNHCR" / Mohammad Tayub has sang two more songs.
Episode 8: Emphasized importance of education / Camp School / Why they are not receiving proper education now / Mohammad Tayub is singing a song. The songs related to their current life stories.
Episode 9: Food mismanagement / expectations of the community people / talk to the staffs of WFP and OXFAM as they are working on Food sector at camps / Dil Mohammad has sang a song about food.
Episode 10:Community people spoke about the various problems of Winter / NGO's interview about the concerns / doctor's suggestion / A song about winter sang by Mohammad Tayub.
Episode 11: Focused on treatment / advantage and disadvantage of treatment in camps / spoke to a doctor about treatment / a tarana (song) addressing, "Health is wealth".
Episode 12: Water issues / tube-well are not working well / damaged tube-well / spoken with the NGO working on tube-well issues / a Rohingya tarana (song) which is made by singer Mohammad Tayub .
Episode 13: Registration process / new ID card issued by Bangladesh Government along with the UNHCR / program started with a Rohingya Tarana (song) which is sang by Moloi Anwar.
We are keen to collaborate on playing audio in different spaces in the camp and can also provide training for listening groups. Please contact the HIS project lead Liqu Gebre
Bala-Bura is produced by Internews as part of the Common Service for Community Engagement and Accountability, in consortium with BBC Media Action and Translators without Borders. The work is being delivered in partnership with IOM, the UN migration agency, and is funded by the UK Department for International Development and EU humanitarian aid.