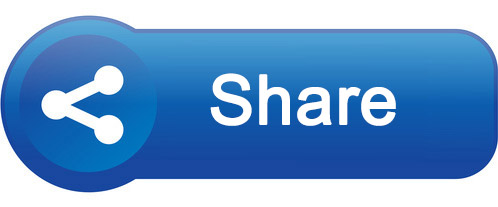 These programs were produced by Rohingya refugees in Jamtoli (Camp 15), Cox's Bazar, Bangladesh for mainly the residents of Camp 8East, 14, 15 and 16. The programs aim to build resilience and access to information and to increase social cohesion. The programs were made by Fondation Hirondelle with HEKS/EPER, and funded by Swiss Solidarity and the Swiss Agency for Development Co-operation. See also our other programs: Arrar Hota, and Janibar Hota.
All programs may be used for humanitarian purposes on the condition that no changes or editing is permitted.
Programs made in 2019 were made with the partnership of Coast Trust.
In today's episode we discuss with Doctor Fariha Zahin Chowdhury and Doctor Polash Kanti Das, both of them are Medical Officer at DSK, on the importance of home quarantine and isolation in Covid-19 infection and how they can be maintained.
Cyclone is a natural disaster, it can cause huge casualty. A little amount of precaution can reduce the range of casualties and save people's lives. This episode will discuss about the preparedness for cyclone, especially during covid-19 pandemic.
In today's episode, we will discuss on the importance of wearing mask to prevent germs, especially during the Covid-19 pandemic. We will cover the appropriate use, storage and disposal of the mask which are essential to know and practice.
Pregnant women need care and proper medical checkup. This episode discussed about what should be the proper diet, nutrition chart, do's and don'ts for a pregnant woman as well as how to take care of newborn baby during Covid-19 pandemic.
Keeping hands clean is one of the most important steps we can take to avoid getting sick and spreading germs to others. The program discusses about the necessity of proper hand washing and hygiene practices to keep away Covid-19 and other diseases.
Dengue is a mosquito-borne viral fever which can kill a human being. To prevent ourselves from Dengue, we need to be aware of the disease. The episode will bring about a discussion on the disease, its symptoms, and medication.
Rohingya camps are very crowded and densely populated area, maintaining distance is tough. However, to ensure safety in the time of Covid-19, maintaining social distance is a must. In this episode, we will promote how social distancing can be maintained in the Rohingya camps.
Rohingya camps are densely populated. A huge amount of wastes is produced from the camps every day. Poor waste management can cause an outbreak of various diseases and environmental degradation. In this episode, we will discuss the necessity of waste management to make a healthy environment.
Every pregnant mother needs to get the required care and facilities of regular checkup during pregnancy. During pandemic what should be the proper diet, nutrition chart, do's and don'ts during pregnancy, how to take care of newborn baby etc. will be the main focus of this program.​
Fire incidents include the threat to the lives or health and safety of relevant persons, damage and loss of property. In today's program how to reduce fire risks, deal with fires and escape safely in the event of fire will be discussed in brief.
Elderly people require special care. This episode talks about elderly people's needs and cares during Covid-19 pandemic.
This episode talks to community people in camp about their concerns with Covid-19 pandemic. Besides experts discussed on coronavirus transmission and the symptoms of Covid-19 infection. They also provided their advice on how people can prevent the virus as well as what will be the treatment if anyone gets infected.
In winter life gets tough for us. Newborn baby's and little children's parents get much tensed in winter as babies are so delicate and susceptible to colds and various infections. This episode made on taking care of children during winter, Doctor Asif Hannan from IOM with other experts will talk in this episode regards this.
At camp, most of the people are suffering from various skin diseases. Negligence to take treatment might make skin disease more serious. In this episode skin disease, its cure and preventive ways will discuss and experts will give their valuable suggestion.
Pneumonia is a disease infects the lungs, it can be very serious and life-threatening. In Rohingya camps, children and elderly people are at the highest risk of pneumonia during winter. This episode will elaborately discuss pneumonia, its reason and cure with the suggestions of a senior medical officer, doctor ANIK from BRAC and Tripayon Tripura, Health Focal of camp 14, 15, 16.
Corona patients would share their experience of how they have recovered from the virus, which helped them most and what they have found most helpful. In today's episode, we will try to share someone's experience who successfully recovered which will help others and Doctor Ishmam Kalam, Medical officer, IOM and Tamjid Hossain, Medical Assistant, BRAC will share their valuable thoughts with us.
Food Habit plays an important role to keep ourselves safe from Coronavirus infection. In this episode we will discuss about the best practices regarding food habit during Covid-19 pandemic.
This episode is about doing vegetable gardening at home and through this, meet the nutrition demand and gets other benefits with the NGO employee's interview.
This episode will discuss the essentials to know the preparedness actions for cyclone, will provide ideas on it and let you know the meaning of different flags use during cyclone period.
Immunization is the best way to protect ourselves and protect our children from various infectious diseases. In this episode, we will discuss the importance of immunization and maintain a healthy life through this with the expertise sayings.
The Rohingya refugees have been denied their basic rights for decades in Myanmar and fled to Bangladesh. In this episode, Moinul Islam Faisal, Prevention Assistant of DCA will briefly tell us how the Rohingya refugee's basic rights and protection are ensuring in camp and how can they claim their rights of protection at camp.
Since the Rohingya influx, the practice of child trafficking has been witnessed on a large scale at the Rohingya camps. Young Rohingya girls aged 14-18 and children are being trafficked mostly for sexual exploitation, forced contracted labor and domestic servitude. Bibek Das, an employee of BRAC works in the Child Protection sector will talk to us in today's episode regarding child trafficking.
Waste management is very important for keeping the environment healthy. In this episode we will get to know the importance and process of waste management and how to make the wastage useful from MD Ziaur Rahman, Program Manager, WASH and Shelter, HEKS/EPER.
Physical disability makes people vulnerable and their life harder than healthy people. Rehab Co-Ordinator MD Kawsar Rezwan, CDD- CENTRE FOR DISABILITY IN DEVELOPMENT will briefly discuss their sufferings, activities and facilities are happening for the disabled people at a camp in this episode.
Being pregnant and having a baby is the most wonderful and exciting moment for a woman. In this episode, Doctor Jannat from IOM will tell us what services are the camps provide for pregnant and maternal mothers and suggests how to take care of them and newborn babies.
Md. Tanjim Alam from the Food and Agriculture Organization (FAO), United Nations, will tell in this episode about the importance of tree plantation and the initiatives taken to make the Rohingya refugee camps green again.