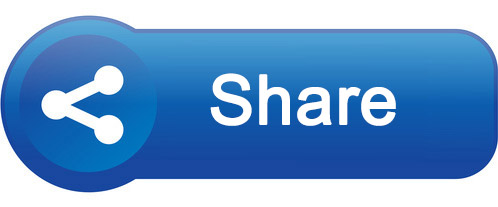 Below are the blurbs for Niyamotor Din (Season 02) to be uploaded to CXB: Niyamotor din (Days of Possibilities) provides information on maternal and neonatal care through an audio drama | Shongjog. There are already ten episodes of Season 01 uploaded to the link. We will divide the page into Season 01 & Season 02 and upload the following contents under Season 02. I have link the dropbox link with the content for your convenience
Episode 1 – Importance of discussion and how to initiate conversation about family planning between husband and wife.
A lactating mother is pushed to have another child by her in-laws, but she is already struggling with her chores and rearing the breast-fed baby. In her puzzling condition, a health care volunteer suggests her to initiate a talk with her partner (husband), which she does eventually.
Episode 2 – Birth Spacing
A mother with a six-month child, faces challenges from her in laws for taking another baby. With the assistance from her neighbour health worker, she was able to convince her in-laws about the consequences of taking another baby without having adequate time space in between.
Episode 3 – Male participation in family planning
A husband thinks family planning is only female's responsibility and he sneaks out from house to avoid visiting the healthcare facility. The wife seeks help from their musician neighbour and after a discussion between the neighbour and the husband, the husband realises his role in family planning and agreed to visit the healthcare facility with his wife.
Episode 4 – Nutrition for Women
Four pieces of fish were cooked four members of the family. But in the irony of fate, two pieces of fish had been lost. Everyone assumed the male family members will get the fish. But, after observing their neighbour sharing food among both male and female family members, it was decided to divide the two pieces of fish into four parts and eat them together.
Episode 5 – Nutritious Food Source
Crisis arises when a person lost his bag. Everyone was curious what was in it. After the bag was found it was revealed that the bag was full of pumpkin seeds. Some got disappointed, but the owner is very happy to find the bag. In the end, everyone understands how beneficial it can be to grow vegetables near the house to meet the nutritional needs of the family.
Episode 6 – Nutrition for Elderly People
An elderly person who must strictly maintain his diet gets into a Singara and Samucha eating challenge. Eventually he wins the challenge but had to fall into bed due to stomach pain. A health volunteer went to visit him hearing the news and explained why he and all elderly people at this age should be more careful about what they eat and follow certain things.
Episode 7 – Benefits of Small Family
The story takes place in a tea stall with the conversation between a father of seven children and a father of one child. We hear the struggle to maintain a big family and the advantage of small family. After hearing all this, the tea stall owner, decides that after getting married he will not make his family big.
Episode 8 – Newly Married FP Stigma for Male
The episode deals with family planning stigma for male through the story of a newlywed couple. They are afraid to take any family planning method fearing if they take family planning method right after marriage, they will not be able to take kids in future. At the end, a senior person from their community clarifies that there is no problem in taking family planning method right after the marriage referring his own experience.
Episode 9 – Newly Married FP Stigma for Female
The episode deals with family planning stigma for female revolving around different stigma regarding taking family planning method right after marriage. At the end, listening to a health volunteer the family gets rid of the stigma and visit healthcare facility to adopt a family planning method.
Episode 10 –Family Planning Discussion among Men
This episode focuses on the discussion among men regarding family planning method. The story starts with a man returning from healthcare centre after having a family planning method. He was shy to face others, but everything got cleared at the tea stall. At the end, after a discussion explaining that it is good to keep the family small, it was clear there is no shame in discussing about family planning method.
Episode 11 –Physical Activity to Prevent NCD
A son does not let her elderly mother go out for walk as he thinks it is better not to work and stay at her comfort zone at this age. But watching his neighbour go for walk on a regular basis and listening to his health volunteer wife his misconception got cleared and he finally understood the importance of physical activity at this age.
Episode 12 –Healthy Diet to Prevent NCD
Crisis arises when two family gets into a fight over a radio. The one who took the radio to repair is not willing to return the radio as he is awaiting to listen to a special programme. Everyone wonders what programme is it? At the end, they started the program in the tea stall in the presence of others, where it is said that to stay healthy, it is important to eat vegetables and various nutritious foods instead of just rice and salt. Finally, everyone realizes the importance of having variety of food in their regular meal.
Episode 13 –Quitting Tobacco to Prevent Respiratory Diseases
IN this episode we hear about the side effects of smoking through the story of a long-time smoker. When he was hospitalised due to respiratory issues everyone realizes that they should stop smoking now.