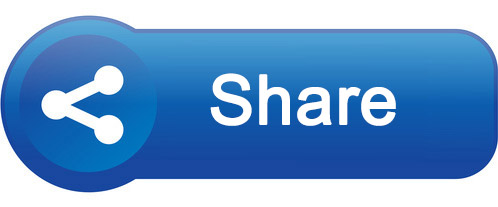 Episode 1 – Importance of conversations about family planning between husband and wife
A lactating mother is pushed to have another child by her in-laws, but she is already struggling with her chores and raising her breast-fed baby. A health care volunteer suggests that she talk with her husband.
Episode 2 – Birth spacing
The in-laws of a mother with a six-month-old baby are pressuring her to have another baby. With the assistance of her neighbour who is a health worker, she convinces them that there's a need to make sure there's adequate space between pregnancies.
Episode 3 – Male participation in family planning
A husband thinks family planning is the woman's responsibility. He sneaks out of his house to avoid visiting the healthcare facility. His wife seeks help from their neighbour, and, after a discussion between the neighbour and the husband, the husband agrees to visit the healthcare facility with his wife.
Episode 4 – Nutrition for women
Four pieces of fish are cooked for four members of the family but somehow two pieces are lost. Everyone assumes the men will eat the remaining fish. After observing their neighbours sharing food among family members, the two pieces of fish are divided into four portions and the family eats together.
Episode 5 – Nutritious food source
The main character loses his bag and its precious content. To everyone's surprise the bag is full of pumpkin seeds. The owner explains how beneficial it is to grow vegetables to meet the nutritional needs of the family.
Episode 6 – Nutrition for elderly people
An elderly person takes on a singara and samucha (fried snacks) eating challenge. Eventually he wins, but as a result has stomach pain. A health volunteer who visits him explains why he and all elderly people should be more careful about what they eat.
Episode 7 – Benefits of small families
The story takes place in a tea stall where men are having a conversation. One man is a father of seven children and another is the father of one child. We hear about the struggle to maintain a big family and the advantage of a small family. The tea stall owner decides that when he's married, he wants a small family.
Episode 8– The stigma of family planning for new husbands
The episode deals with family planning stigma. The newlywed groom does not want to use family planning because he fears it will affect the couple's chance of having children in the future. An elder from their community assures them this isn't true, using himself as an example.
Episode 9 – The stigma of family planning for new wives
This episode covers the bride's concerns about family planning right after marriage. She takes on board advice from a health volunteer and visits a healthcare facility to choose a family planning method.
Episode 10 – Family planning discussions amongst men
This episode focuses on discussions amongst men regarding family planning. A man returns from the healthcare centre after having a consultation about family planning. Although shy he joins others in a discussion about the advantages of small families and accepts that there's no shame in discussing family planning openly.
Episode 11 – Physical activity for older people to prevent NCD
A son does not let his elderly mother go for walks as he thinks it's not good for her. But he observes his elderly neighbour going for walks on a regular basis. His wife is a health volunteer who clears up his misconceptions.
Episode 12 – Healthy diets to prevent NCD
A crisis arises when two families get into a fight over a radio. The family who took the radio to repair it are awaiting a special programme. Everyone gathers at the tea stall and becomes intrigued by the programme which is about eating vegetables and nutritious foods instead of just rice and salt.
Episode 13 – Quitting tobacco to prevent respiratory diseases
In this episode we hear about the side effects of smoking through the story of a long-time smoker who is hospitalised due to respiratory issues.